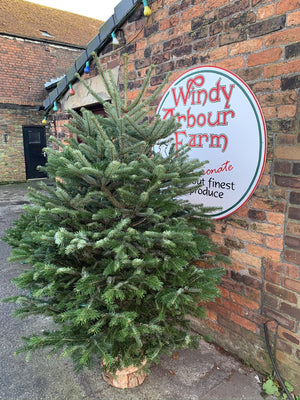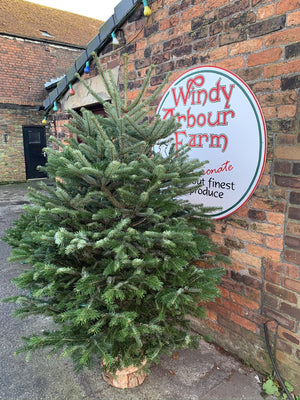 PREMIUM 'SHAPED' Nordman Fir 6-7ft
The Nordman Fir is the most popular modern Christmas Tree on the market. This Premium grade tree doesn't drop any more than a handful of needles. Three sizes are available.
This tree has been trimmed thinner in width than a standard tree, ideal if width is restricted!

*PRICE DOES NOT INCLUDE A BASE - PLEASE ADD ONE TO YOUR ORDER IF YOU NEED ONE.